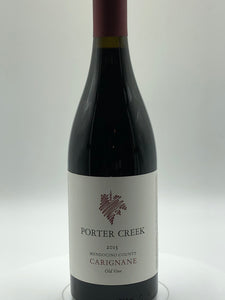 This Rhone varietal produced from a small estate known for exceptionally high-quality wines, harvests this fruit from Mendocino county where the cooler climate allows this grape to ripen slowly and evenly offering delicious purity and balanced nuances.
Often wines from California made from these varietals are too extracted and do not have the balance that this grape varietal is known for.
Here is a rare exception of a true representation of this seldom seen Rhone varietal on the West Coast of the U.S.